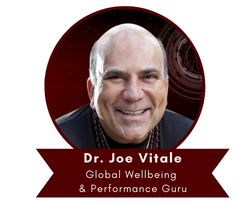 Once homeless, destitute, and without hope, Dr. Joe Vitale is now one of the world's most renowned spiritual teachers and a key contributor to The Secret.
­
A brilliant contributor in Topics like:
­The Law of Attraction
Self-Empowerment & Fulfilment
Emotional Resilience
Developing a Positive Mindset
Leadership in Business
Enhance your mindset in 7 minutes with Dr. Joe Vitale's message below!
Don't miss out on the chance to experience Pendulum in-person again with our Christmas rate for €880! (Limited time only). Virtual options also available.