Pendulum Summit is the world's leading business and self-empowerment summit which hosts 7,000 senior leaders from various industries and backgrounds each January in Dublin. Tony Robbins, Sir Richard Branson, Deepak Chopra MD, Robin Sharma, Randi Zuckerberg, Boris Johnson, Jo Malone, Karren Brady and Lord Alan Sugar are just a handful of the global visionaries that have taken to the stage at our previous in-person summits. They deliver compelling keynotes focused on maximising your potential and building high performance organisations.
Recent Global Disruption & Challenges Faced
---
Recent global disruption has accelerated the rate of change, forcing business leaders to deal with unprecedented levels of volatility and uncertainty. Businesses, it seems, aren't just expected to "build back better" either. They must build back bolder, faster, and greener too. As a result, business leaders have been tested like never before. Some have risen to the challenge while others have been left wanting. As a result of this unexpected disruption, experts have warned of a looming mental health epidemic that will hit the global workforce like a juggernaut.
Pendulum Resurgence: A World-Class Virtual Event
---
As we all know, prevention is better than cure. Now more than ever, it is important for us to remain

resilient, unshakable

and

optimistic

, and to

find opportunities in uncertainty

. 
Backing ourselves on the world-class standards we set at our in-person event 'Pendulum Summit' which has been pushed out to a further date in 2021, we have created a world-class virtual solution 'Pendulum Resurgence: Emerging From Disruption' designed to help individuals and organisations thrive during these radically disruptive times.
Our global visionaries will explore critical topics including remote leadership, business agility, perseverance, self-motivation and wellbeing. Delegates will be in for a fully immersive experience with an impressive 3D virtual platform, live and interactive speaker sessions, exquisite networking opportunities through text, audio and video chat in a 1:1 or group chat setting, a virtual auditorium and exhibit area. It is also accessible on any device, in multiple languages and accessible across different time zones.
What To Expect At Pendulum Virtual
---
As social distancing creates gaps, organisations in the government and public sector or commercial businesses must adopt new models for engagement. Leverage our revolutionary digital platform with space for virtual networking, virtual exhibition areas and sponsorship opportunities with a global reach. 
Pendulum Resurgence is built on a fully immersive 3D virtual platform with live and interactive speaker sessions, exquisite networking opportunities through text, audio and video chat in a 1:1 or group chat setting, a virtual auditorium and virtual exhibit area. It is also accessible on any device, in multiple languages and accessible across different time zones. This is technology at its best (some might say even better than the real thing!) 
NB: Live and On-Demand options available. Talk to us on this!
Flexibility, inclusiveness and accessibility:

Accessible and inclusive for all abilities and limitations. If you require translation/ interpretation please let us know, we will be happy to help!

Diversity of thought and connectivity:

Reaching people throughout the world including Cork, Dublin, London, NY, Sydney and Toronto to name a few.

Appeals to all levels:

Whether you are an intern or CEO, there are invaluable lessons for you to transform your skillset, mindset, personal and professional development.

CPD Accreditation:

Receive a certification of completion post event upon request to go towards your CPD accreditation.

Value, Impact and Efficiency:

This event contains hundreds of years of experience from Pendulum's global visionaries who have distilled their best insights into 1 full day of content for you.

We are delivering this at a fraction of the price of a regular in-person event, allowing you to give access to your entire organisation, customers or community.

Eliminating travel requirements not only delivers an environmentally friendly event with Zero Emissions.

A virtual event like this allows you to maximise your time and prioritise your development.

A rich learning experience that is environmentally friendly, accessible and inclusive.
As Tony Robbins says, too many people are caught up with making a living – and not designing their life. But to be able to design your life, you must first create your map of where you are today. Pendulum's 5 areas help you to evaluate where you are in your life, uncover which areas need improvement and get started on your journey to an exceptional life.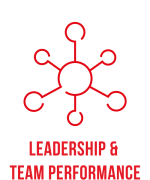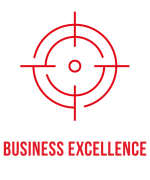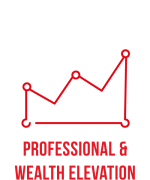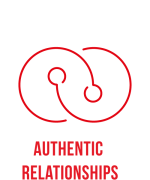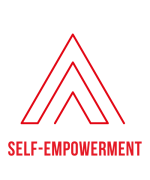 Our Flagship In-Person Event 'Pendulum Summit'
---
Every year, Pendulum Summit takes place in the iconic setting of the Convention Centre Dublin in Ireland. Our first event in January 2014 welcomed 600 delegates – a figure that has grown exponentially with 7,000+ attendees across two days in January 2020. Global visionaries who have taken to the stage include Sir Richard Branson, Colin Farrell, Deepak Chopra MD, Tony Robbins, Jack Canfield, Jo Malone MBE, Lord Sugar, John Cleese, Baroness Michelle Mone OBE, Robin Sharma, Randi Zuckerberg and Bear Grylls – to name a few! Pendulum Summit 2021, which was scheduled to take place on January 6th and 7th, has unfortunately been postponed due to the current global pandemic. We look forward to announcing the new 2021 dates in due course.
A Host Of Solutions – In-Person Events, On-Demand & E-Learning
---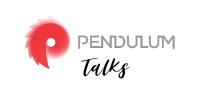 Rather than binging on the news and Netflix… dive into all the NEW and INSPIRATIONAL content at Pendulum Talks.
This is your golden key to almost all of Pendulum Summit's best speaker talks, at a fraction of the price. Think of this as your personalised blueprint for transformation.
Pendulum's vault of leadership, wellness, inspiration and personal growth from the world's best teachers is now yours to experience without restriction.
It's never been easier to make life-changing learning for you and your team. Pendulum Talks empowers you and your team to undertake year-round transformation to get better everyday, with the most respected speakers and visionaries on the planet.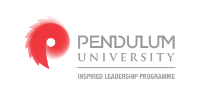 Pendulum University delivers cutting-edge content, online leadership training and offsite leadership training to individuals, businesses and organisations. Its core products are the Pendulum Inspired Leadership Programme and Pendulum Talks, an online video platform.
The purpose of Pendulum University is to enable individuals to embed innovative leadership thinking and a genuine culture of leadership growth within their businesses.
By combining best practice in leadership management with a practical, action-oriented approach, Pendulum University stimulates the creation of high impact leaders who can mobilise their teams by immersing themselves in real-world leadership challenges and best-in-class insights from real-world industry experts. This, in turn, delivers greater value to their customers and stimulate measurable profit growth.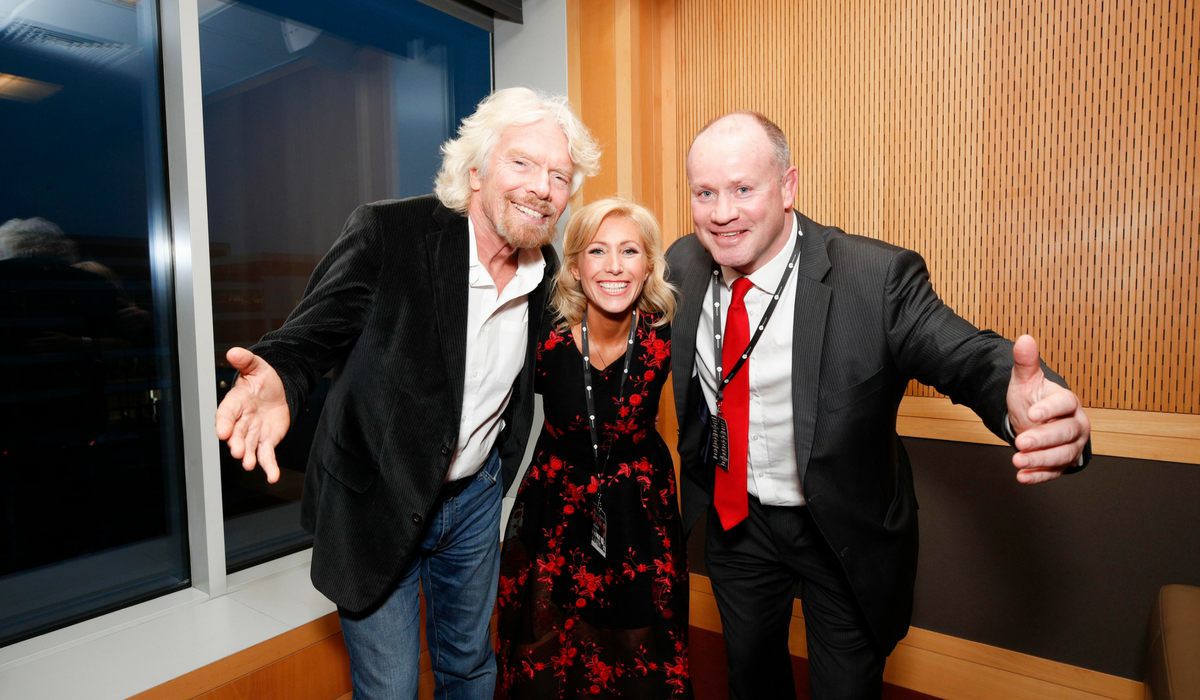 Former professional Rugby player Frankie Sheahan and experienced Events Director and Life Coach Norma Sheahan share an unshakable passion for empowering people and business. The husband and wife duo founded Pendulum Summit in 2014 with the goal of empowering individuals to maximise their potential in business and life.