Introducing Pendulum Summit
---
We are delighted to announce that Pendulum Summit will return to Dublin in January 2023. The ripple effect of inspiration and transformation of this two-day event can be experienced in-person or virtually.
Pendulum Summit is an event like no other in the world. As a world-class, experiential gathering of international visitors celebrating the best of business, leadership, culture, inspiration and learning, it is no wonder why Pendulum Summit is now the world's leading business and self-empowerment summit.
Since the inaugural Pendulum Summit Dublin in January 2014, the event has exploded from a one-day inspirational event with 500 delegates to a multi-day event extravaganza with an eclectic mix of 8,000 CEOs, Business Influencers, Senior Managers and Thought Leaders who have an insatiable appetite to constantly improve and revolutionise how they live and work.
The high calibre of our visionary keynote speakers embody the world-class nature of the event and have included some of the biggest around. Sir Richard Branson, Tony Robbins, Bear Grylls, Jack Canfield, Randi Zuckerberg, Perfumer Jo Malone CBE, Dr Joe Dispenza, Olympian Kelly Holmes and Dr Deepak Chopra are just some of the names that have spoken at Pendulum Summit Dublin, New York and virtually.
World-class speaker announcements coming soon!
CPD Accreditation
---
Pendulum Summit is CPD accredited by a number of institutes. This means that CPD hours and a CPD certificate can be awarded to delegates following attendance at the summit for inclusion in their CPD records for their professional body, institute, regulator or employer.
Pendulum's 5 Pillars For Life
---
Too many people are caught up with making a living – and not designing their life. But to be able to design your life, you must first create your map of where you are today. Pendulum's 5 Pillars help you to evaluate where you are in your life, uncover which areas need improvement and get started on your journey to an exceptional life.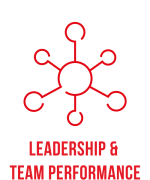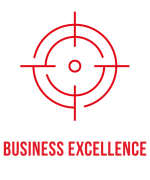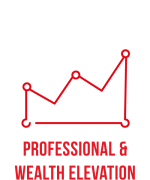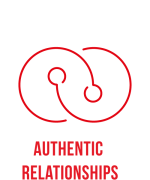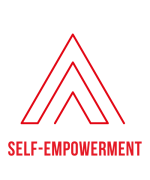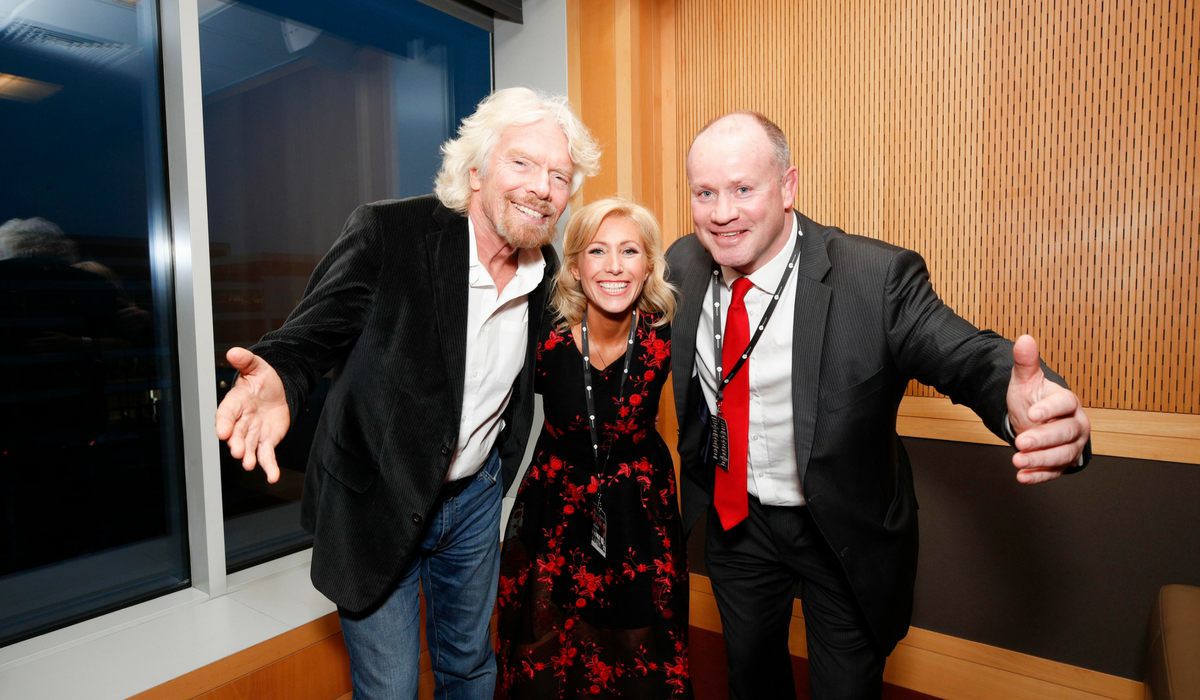 Former professional Rugby player Frankie Sheahan and experienced Events Director and Life Coach Norma Sheahan share an unshakable passion for empowering people and business. The husband and wife duo founded Pendulum Summit in 2014 with the goal of empowering individuals to maximise their potential in business and life.
What A Day At Pendulum Summit Looks Like – Our Schedule from 2020
---
WEDNESDAY, JANUARY 8TH, 2020
07.30 – 08.45 Registration, Complimentary Breakfast Bites, Networking
08.45 – 09.00 Opening Act: Paddy Cullivan and The Camembert Quartet
---
Leadership Through Trust – Authentic Culture – Sustainable Management – Legacy
9.00 – 10.15 Stephen M.R. Covey – Global Authority On Trust, Leadership And Culture
Stephen's Topic: The Speed Of Trust
---
Limitless Creativity – Diversity And Inclusion – Future of Business – Combined Work Culture
10.15 – 10.35 Sophia The Robot – Most Sophisticated Humanoid Robot Ever Built
Sophia's Topic: The Fusion Of Humanity And Tech
---
10.35 – 10.55 Networking Break
10.55 – 11.10 Comedy Act with Barry Murphy
---
Purpose – Passion – Performance – Leadership – Business Mastery – Sustained Greatness
11.10 – 12.15 Lord Alan Sugar – Business Titan And Star Of The Apprentice UK
To be interviewed by Richard Curran.
Lord Sugar's Topic: Lord Sugar's 2020 Vision For Inspired Business And Leadership
---
12.15 – 13.15 LUNCH AND PENDUTECH EXPO
---
High Performance – Disruptive Entrepreneurship – Scale Up – Reach Your Highest Potential
13.15 – 13.55 Eric Partaker, High Performance Coach
Eric's Topic: Reach Your Highest Potential In Life And Business
---
Resilience – Entrepreneurial Spirit – Adversity – Exceptional Customer Service – Agility
13.55 – 14.40 Molly Bloom, Former Poker Princess And Bestselling Author Of Molly's Game
Molly's Topic: Bet On Yourself To Win And Make Every Customer Feel Like A High Roller
---
14.40 – 15.00 Inspired Leadership Showcase with Gordon Burke.
---
15.00 – 15.30 Networking Break 
---
Peak Sustainable Performance – Growth Mindset – Dream Team – Resounding Results
15.30 – 16.20 Caroline Currid – Leading Performance Psychologist
Caroline's Topic: Simply High Performance
---
Daring Marketing – Compassionate Customer Service – 2020 Communication
16.20 – 17.20 David Meerman Scott – Outstanding Marketing And Sales Visionary And 10 Time Best-Selling Author
David's Topic: 'Fanocracy': Turn Your Customers Into Fans
---
17.20 – 17.30 Closing Act
THURSDAY, JANUARY 9TH, 2020
07.30 –  08.45 Registration, complimentary breakfast bites, networking
08.45 – 09.00 The New Brass Kings
---
Endurance – Sustainable Performance – Mental Fitness – Mindset – Courage of Conviction
9.05 – 10.15 Bear Grylls – Global Adventurer And Master of Resilience
Q & A carried out by Ray D'Arcy
Bear's Topic: Never Give Up
---
10.15 – 10.45 Networking Break 
---
Purpose – Passion – Performance – Mental Fitness – Sustainable Success – Dream Big
10.45 – 11.50 Colonel Dame Kelly Holmes – Double Gold Olympic Champion, High Performance Expert And Mental Health Advocate
Kelly's Topic: 2020 Vision With Purpose, Passion, Performance
---
Rules – Principles – Ethics – Trust – Decision Making – Conscious Business – Adversity
11.50 – 12.30 Andy Fastow – Former Enron CFO
Andy's Topic: Rules v Principles
---
12.30 – 12.55 Inspired Leadership with Gordon Burke
---
12.55 – 14.00 LUNCH AND PENDUTECH EXPO
---
Identity Leadership – Professional Growth – Performance – Excellence
14.00 – 15.00 Stedman Graham – Leadership Expert And NY Times Best-Selling Author
Stedman's Topic: Identity Leadership
---
Courage – Relentless Resilience – Boundary Breaking Creativity – Pride – Belief
15.00 – 15.35 Interview with Aslan Lead Singer Christy Dignam
---
15.35 – 16.00 Networking Break (Complimentary Coffee Served And Networking Opportunities)
---
Limitless Potential – Embrace Disruption – Epigenetics – Quantum Physics – Innovation
16.00 – 17.30 Dr. Joe Dispenza D.C. – Global Authority In Neuroscience, International Lecturer and NY Times Best-Selling Author
Dr. Joe's Topic: Rewired
---
17.30 Closing Act
Our Latest e-Learning Solution: Pendulum 360˚
---
Pendulum 360 is a lifestyle brand with a vibrant learning community that helps individuals and businesses thrive in this new and ever-changing world.
Our intuitive learning platform focuses on the whole person and offers a diverse range of courses and content at a price that reflects high value for time.
We are at the forefront of providing a personalised learning journey for our learners that adapts to their specific requirements. Our repertoire of exceptional content covers a multitude of learning categories such as Wellness, Performance, Work, Entrepreneurship and Relationships. Each course has been designed with the modern-day person in mind where we select the best content from the best teachers in the world, condense it down and deliver it in highly targeted bursts to suit an active lifestyle.
A core element of our world-class platform is our very own Private Social Network. This allows our members to come together and build lasting connections. It reflects our core belief of being human in a digital world as opposed to being totally digital.
This unique platform has been developed with our 1000's of Pendulum followers in mind who have told us they want a one-stop-shop for all things Wellbeing, Nutrition, Exercise, Mindfulness, Leadership, Career, Business, Relationships and more! In true Pendulum style, we have meticulously selected 20+ micro-learning courses and content from the best teachers and trainers in the world and delivered them in a 'Netflix-style' format of highly targeted bursts of micro-learning. This is complemented by an engaging community feature and pathways for learning.