Pendulum Summit 2023 Schedule
Here is the Pendulum Summit 2023 Schedule. We are excited for you to join us in person to hear the incredible insights that our lineup will deliver. We are back in the Convention Centre Dublin , in The Auditorium, which is going to be the perfect place to kickstart your year. 
Join us on January 25th & 26th by purchasing your tickets here.
Please be aware that the schedule is subject to change if there are any last minute changes.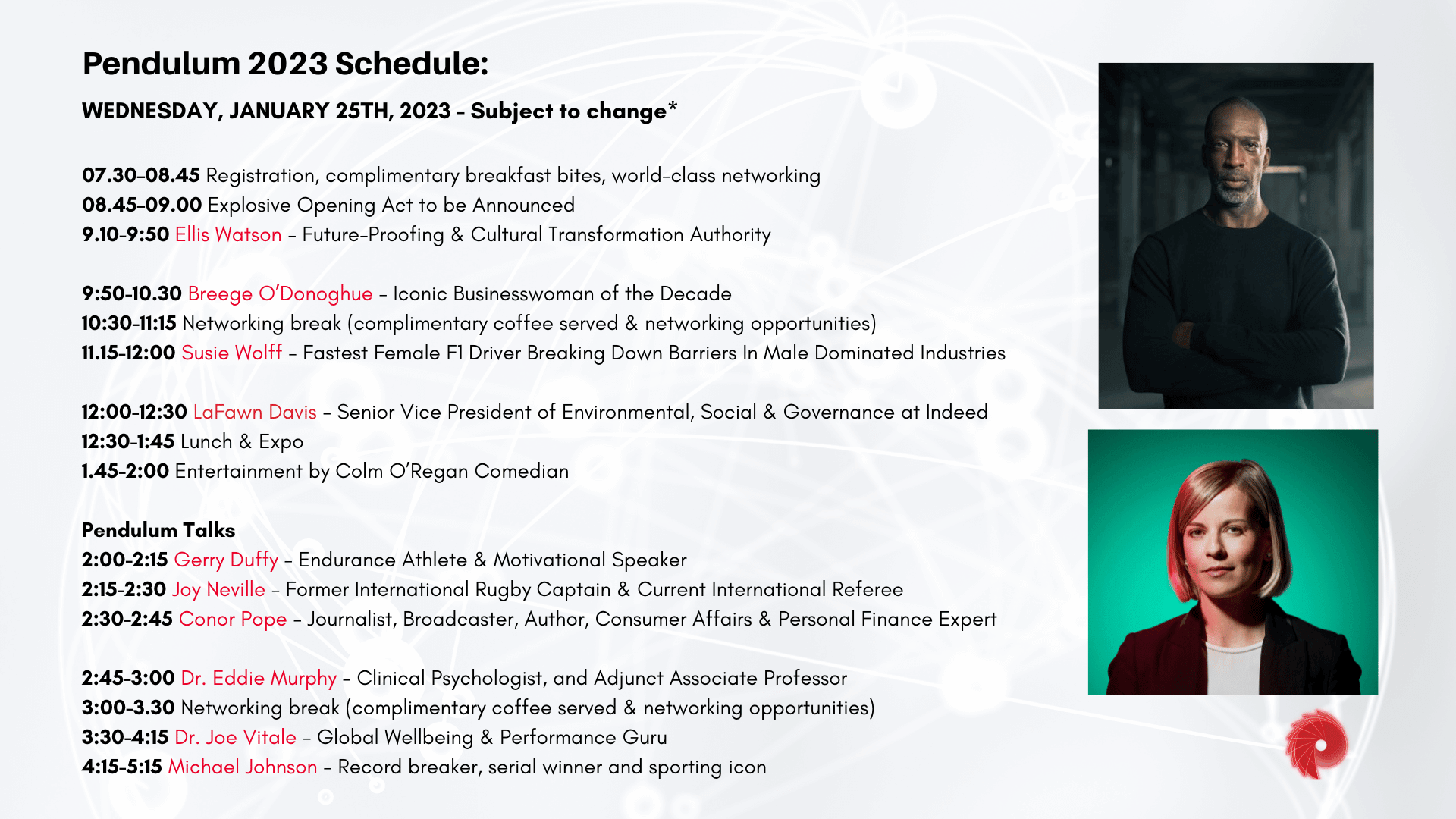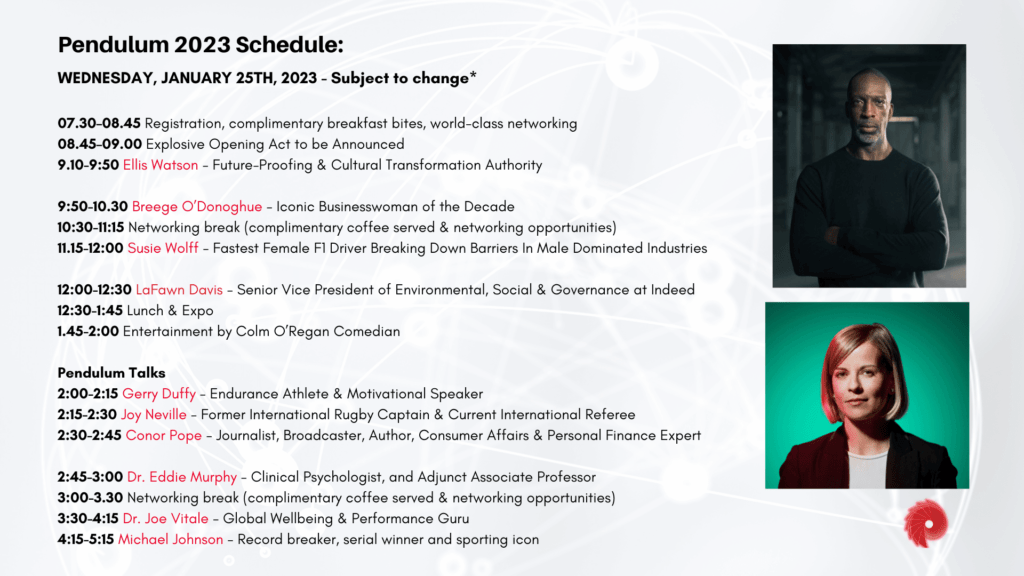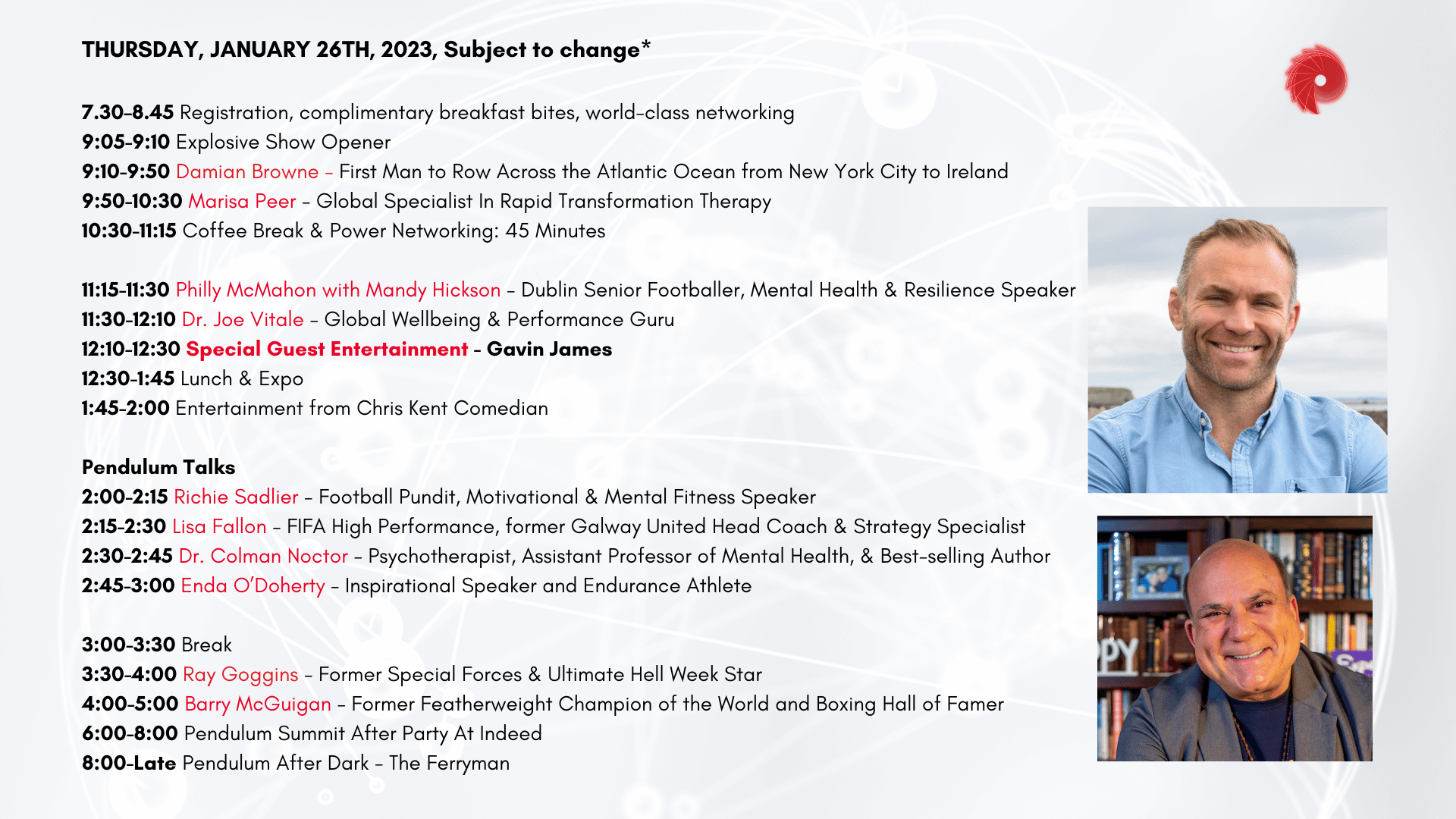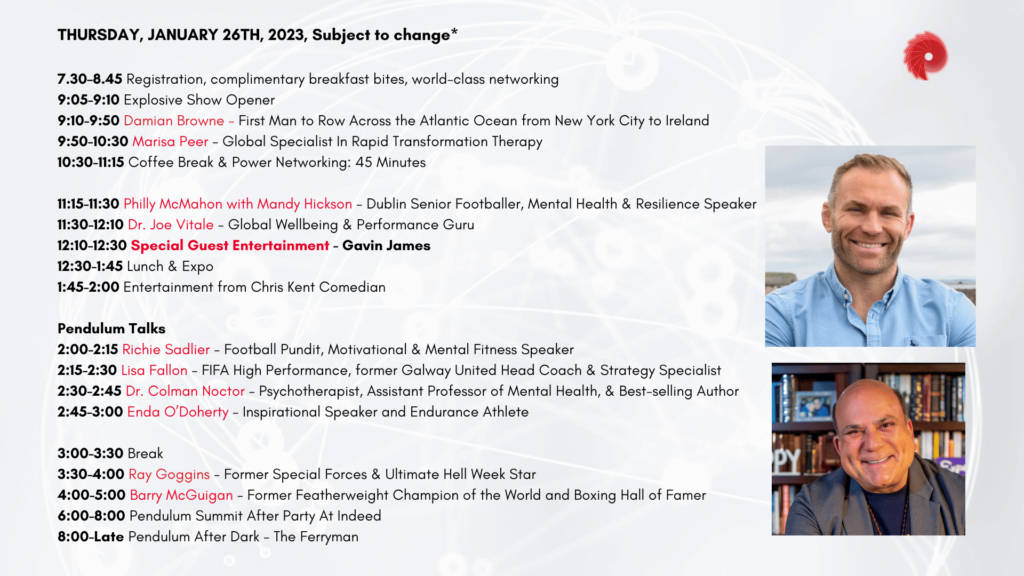 For more information on who is speaking and what their background is, please click here. Alternatively, you can see Michael Johnson's interview with our very own MD, Frankie Sheahan, here on YouTube.
For more information on the Pendulum Summit After Party at Indeed or general event information, just click here.
To see other videos of interviews, learnings or highlights of previous summits, head over to our YouTube page. You will get a feel for the energy and passion that can be found at Pendulum Summit. It is an event not to be missed and will be a great way to reach peak performance for 2023.