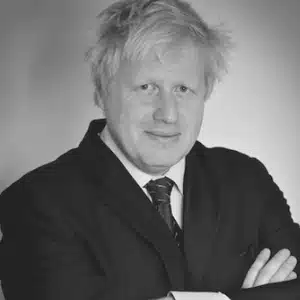 Regarded as one of the most captivating and controversial political speakers of his generation, Boris Johnson served as UK Foreign Secretary in 2016 standing down two years later amidst Brexit negotiations.
Prior to this, Boris was Mayor of London for 8 years, elected with the largest personal mandate in British political history. He was also a key figure in the EU referendum, leading the Vote Leave campaign. He previously served as Editor of The Spectator, MP for Henley-on-Thames, Shadow Minister for the Arts and Shadow Minister for Higher Education.
Boris is the author of numerous books including The Churchill Factor, Johnson's Life of London and Have I Got Views for You. He has won numerous awards, both as editor and columnist, and currently writes for The Telegraph. As well as being a passionate cyclist, Boris enjoys painting and playing tennis.
Pendulum has invited him to tell his story – to understand his values and principles, his thoughts on courage of conviction, strength amidst criticism and opportunity in uncertainty – key traits faced by people in business and everyday life. This will be followed by a robust discussion on Brexit and the future challenges and opportunities that lay ahead.
To book a Pendulum speaker, email welcome@pendulumspeakers.com