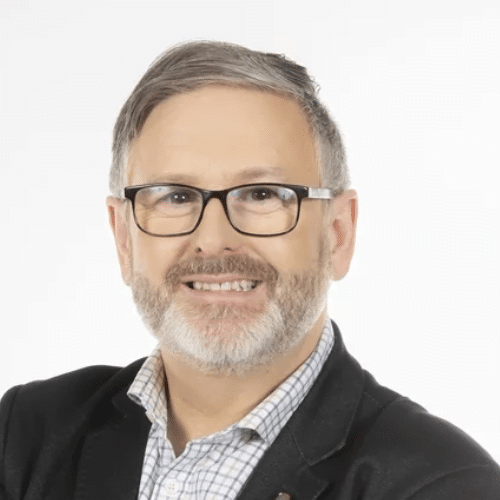 Clinical Psychologist, and Adjunct Associate Professor
Dr. Eddie Murphy a clinical psychologist, mental health expert, author, teacher, & life coach, has transformed the lives of hundreds of people worldwide. Through using a practical, respectful, hope-orientated approach, in tandem with cutting edge psychological research, Dr. Murphy helps clients realise their full potential. As well as appearing on RTE's Operation Transformation, Dr. Eddie Murphy is an entertaining public speaker. Giving many seminars and training events on mental health and wellness, Dr. Murphy has helped, schools, organisations, and professionals.
Promoting enduring change using cutting edge psychological research such as CBT, Mindfulness, and Solution Focused Psychology, Dr. Eddie Murphy has also completed a Masters in Health Psychology in City University London. As well as this Dr. Murphy holds a Doctorate of Psychological Science in Clinical Psychology in University College Dublin (1997 – 2000) and an MBA at U.C.D Smurfit School of Business in 2009. Additionally, Dr. Eddie Murphy is a lecturer, supervisor, researcher and author of professional publications.
A Head of Psychology / Principal Clinical Psychologist within the H.S.E, Dr. Eddie is committed to providing professional psychology passionately and promoting successful outcomes for children, adults, families, communities and organisations. With particular interest in trauma and P.T.S.D, Dr. Eddie's approach has opened the hidden doors of the therapy room to the public at large. He has contributed extensively to local and national media including RTE's Marian Finucane show, The John Murray Show, The Irish Independent, Irish Daily Mail and RTE Guide. Becoming Your Real Self is his first book. A well-known TV psychologist, Dr. Eddie released his first book "Becoming Your Real Self" in 2015.
New Talks for 2023
2023 Vision: Achieving Head & Heart Well-being – This well-being talk uses evidence based psychological research and distills the top ten findings of psychology for you to achieve peace in your head, tranquility in your heart and power up you life.
Life Mapping :45 minutes to Change Your Life – Where are you now, where do you want to be? Over the course of 45 minutes this interactive talk will allow participants to re-energize, refocus and rejuvenate their life goals.
Building Resilience & Tackling Everyday Challenges – This exciting talk focuses on the area of tackling stress and promoting wellness by enhancing resilience. Using evidence based tools for resilience building and wellness promotion based on the science of positive psychology.
Mental Fitness and Building Resilience – A practical toolkit on proactively putting in mental fitness steps to prevent the development of stress related emotional difficulties.
Teenagers – Building Resilience & Relationships – This talk will focus on practical aspects of parenting teenagers, surviving summer and strong emotions! Areas included are teenager mental well-being – anxiety, anger, eating issues etc
These talks are engaging, enthusiastic, educational and humorous. It will leave participants in a better emotional & mental space. Inbuilt in these talks is a focus on transforming negative emotions like stress to relaxation, anxiety to freedom and sadness to hope.
Other Topics
Mental Health & Well-being
Workplace Well-being
Stress Management
Mindset
Cognitive Behavioral Therapy
Mindfulness
Solution Focused Therapy