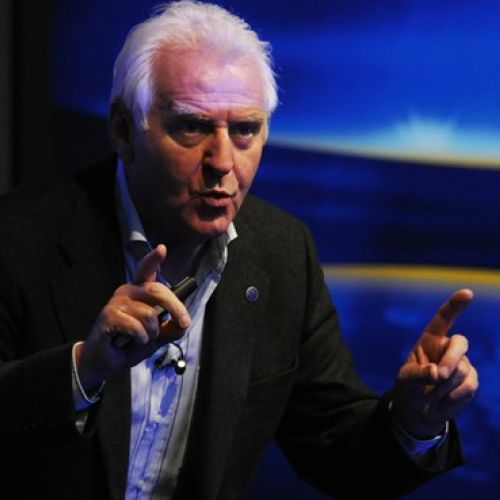 Renowned as one of the UK's best and most consistently inspiring motivational speakers, Frank Dick OBE is President of the European Athletics Coaches Association, Member of the IAAF Coaches Commission and Chair (and architect) of the IAAF Academy. From 1979 to 1994 he was the British Athletics Federation's Director of Coaching, where he was widely acknowledged as one of the outstanding sports coaches in the world.
In this position Frank led the British Athletics team into its "golden era" with Olympic gold medallists such as Daley Thompson, Steve Ovett and Sebastian Coe. Under his leadership, Britain enjoyed a period of unprecedented international success. In his recent book 'Running my Life' Lord Coe said of Frank: "He brought a professionalism to the management of the team that we had never had before or have had since." Frank personally trained Daley Thompson and created training programmes for individuals such as Gerhard Berger, Katarina Witt, Boris Becker and Justin Rose.
Frank's contribution to sport and coaching has been recognised in being awarded an OBE in 1989, induction to the UK Coaches Hall of Fame in 1999 and the prestigious title "UK Sporting Hero" by Sport UK in 2001.
Author of three major publications, 'Sports Training Principles', 'Winning' and 'Winning Lines', all classics in their fields, Frank's latest book 'Winning Matters' was published in 2010.
In 2011, Frank was awarded an Honorary Professorship by the National Sports Academy of Bulgaria in recognition of his influence in advancement of coaching inEurope. This followed an Honorary Doctorate byLoughboroughUniversityfor his contribution to coaching and coach development.