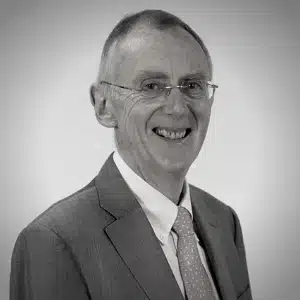 Arguably one of the country's most successful CEOs, Gary McGann has become known for his determination to win through challenging times – an essential trait for modern business. He has fully earned his international reputation as an effective corporate leader with exceptional business turnaround skills including a firm appreciation of the importance of branding in business strategy.
Having transformed Smurfit Kappa Group plc into Ireland's first true multinational during his tenure, Gary is now the current Chairman of Paddy Power Betfair plc. and Aryzta AG, and is a Director of Green Reit plc. He is also former CEO of Aer Lingus Group and Gilbeys of Ireland.
Gary is Chairman of Sicon Ltd (Sisk Group) and Aon Ireland, and a former President of IBEC (Irish Business and Employers' Confederation). He is also a Director of The Ireland Funds. In the "not for profit sector" Gary is a Director of Barnardos.
At Pendulum Summit, Gary will be reflecting on his illustrious career and will provide key insights into today's business world – how to become a stand-out leader and drive results through collaboration, discipline and hard-work.
To book a Pendulum speaker, email welcome@pendulumspeakers.com