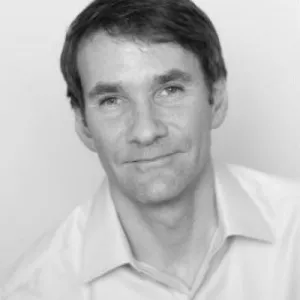 Keith Ferrazzi moves audiences to action and has been enthusiastically recognised as one the world's most dynamic, engaging speakers. He has received accolades from an impressively diverse list of listeners: Merrill Lynch, Goldman Sachs, Microsoft, the United Nations, Facebook, the World Economic Forum, Kraft, GM, Century 21, AT&T, and Aon, to name a few. Ferrazzi has been a contributor to CNN, CNBC, and Ali Veshi's Real Money and a guest on Larry King Live and the Today Show. His writing has appeared in Fortune, Forbes, Inc., Business Week, The Wall Street Journal, and Harvard Business Review.
Ferrazzi has won a place as one of the top thought leaders in American business. His first book, Never Eat Alone, redefined networking, once a maligned practice, as the lingua franca of our times. His #1 NY Times bestseller Who's Got Your Back focuses on building relationships with a trusted team of peers who provide the perspective and candid advice that advances our careers and well-being. Ferrazzi has been named a "Global Leader of Tomorrow" by the World Economic Forum and one of the most creative Americans in Who's Really Who.
Ferrazzi grew up in Latrobe, PA, where his father was a steelworker and his mother a cleaning lady. He and his entire family worked double shifts to send him to the very best prep schools – and ultimately to Yale undergrad and Harvard Business School – imbuing in Ferrazzi a sense of gratitude that has deeply influenced his message: Generosity in relationships is the cornerstone of success.
Ferrazzi launched his career as the youngest Chief Marketing Officer in the Fortune 500 at Deloitte Consulting, and was also CMO at Starwood Hotels and CEO at YaYa Media before becoming founder and chairman of Ferrazzi Greenlight. At its core, Ferrazzi Greenlight is a research institute focused on human behaviour change that drives desired organizational outcomes. Ferrazzi leads research that both supports and draws upon consulting work with large companies in four areas of behaviour-based performance acceleration:
Strategic account selling,
High-impact teams
Culture change
Multi-outlet management (restaurants, auto, retail, and hospitality)
Ferrazzi's ultimate aim goes beyond the workplace. He aims to change behaviour in a way that impacts disenfranchised populations in the world via the work of his Greenlight Giving foundation through partnerships with the private, government and non-profit sectors. Greenlight Giving programs include Serve & Grow (bringing sustainable changes to Guatemala), Words 2 Life (helping kids in the foster care system to develop a network of positive mentors and role models through music), and CollegeCONNECT (teaching students techniques and skills to develop meaningful, lasting, and mutually beneficial relationships).
To book a Pendulum speaker, email welcome@pendulumspeakers.com