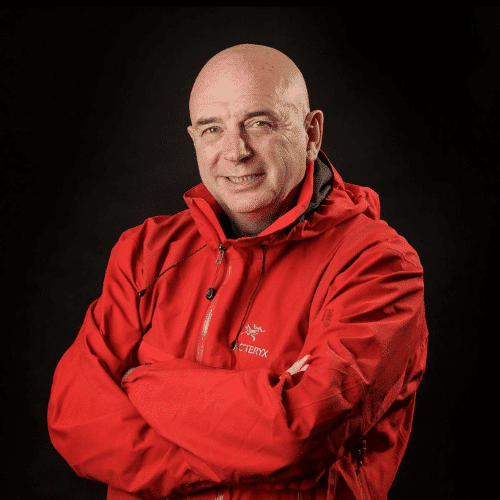 Pat Falvey is one of the world's most renowned adventurers and the first person in the world to have completed climbing the seven highest mountains on the Seven Continents twice including Mt Everest from Nepal and Tibet. He has also led multi-lingual, multi cultural teams into the highest, coldest, harshest, and most remote and beautiful places on planet earth.
As a businessman Pat Falvey weathered booms and busts, and over his life as an entrepreneur he experienced the hunger for success, the yearning for more, the disappointment of failures, and the satisfaction of achievement. For his success, Pat Falvey also suffered great costs personally and to his family in a rags to riches story that finally led to a contented, balanced life.
As a concerned citizen of the world Pat Falvey has seen first hand a changing planet. These changes hold frightening consequences for us as humans: the effects of global warming, climate change, population explosion and the destruction of ethnic cultures by colonising forces.