Sharpen your skills with the latest content from our Pendulum speakers. This ever expanding learning platform will help individuals and businesses to ignite massive change, enhance learning, achieve better results and drive successful business.
Book a Pendulum speaker for your event with Pendulum Speaker Bureau who specialise in securing professional speakers and influential voices for corporate speaking events worldwide. They connect audiences with innovative minds and powerful messages, regardless of the industry and have helped hundreds of the most respected organisations in securing high profile leadership, motivational and business speakers for a wide range of events including conferences, seminars, keynote speeches, after-dinner entertainment, and corporate events.
Pendulum Summit took place in New York in September, 2018.  Speakers included Deepak Chopra MD, Jack Canfield, Suzy Welch, Steve Forbes, Nataly Kogan, Nick Santonastasso and Walter O'Brien. We look forward to announcing details on Pendulum Summit New York 2020.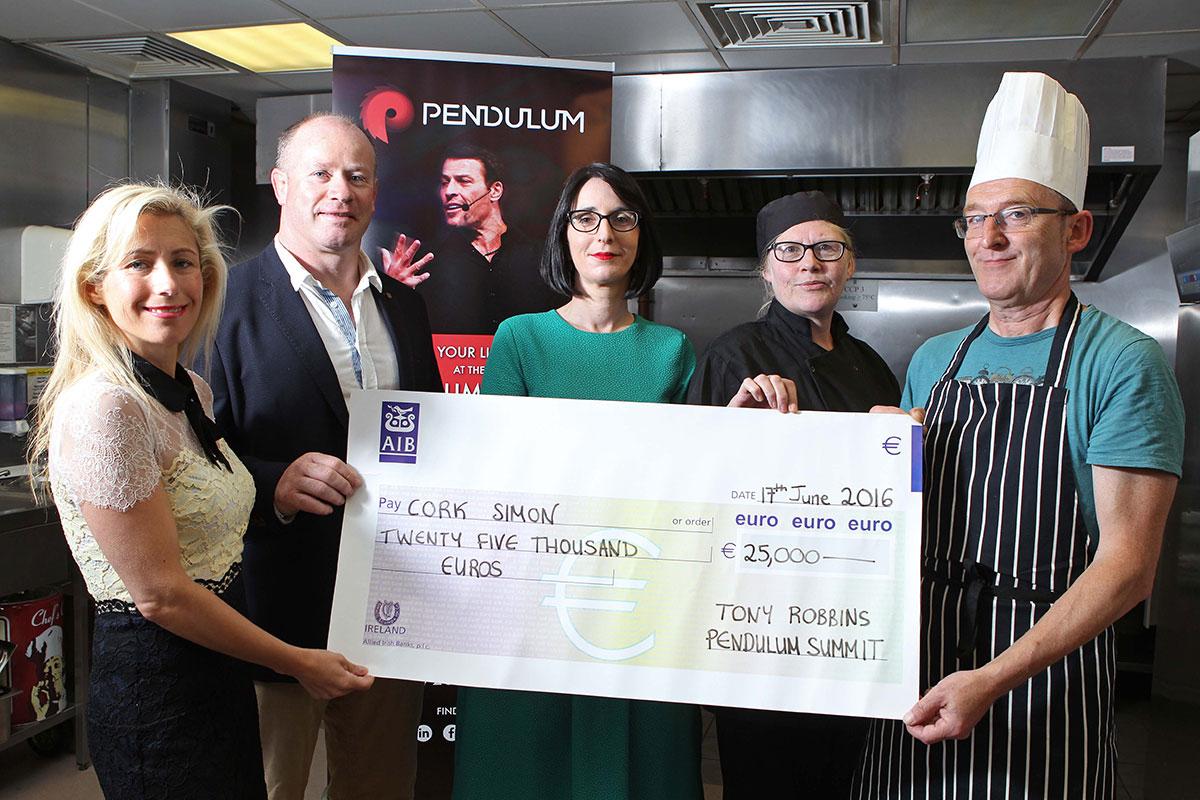 Pendulum has helped transform the lives of countless people over the last four years and we are committed to transforming more in the future. As an example of our Give Back initiative, Pendulum Summit collaborated with Tony Robbins following his appearance at Pendulum in 2016. This collaboration resulted in a circa €35K donation to the Cork Simon Community. Below, you can see the presentation of €25K of this donation- featuring Pendulum Founders Frankie Sheahan and Norma Murphy with members of Cork Simon Community. This contribution will go a long way towards combating homelessness in Ireland.