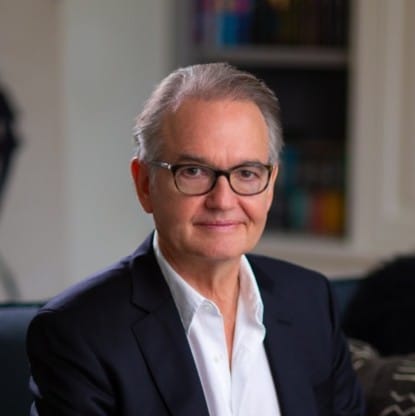 Work-place relationship revolutionary and the mind behind 'Men Are from Mars, Women Are from Venus'
Dr. John Gray Ph.D is a globally recognised relationship expert, bestselling author, and captivating speaker known for his profound insights into personal growth, communication, and the dynamics of human relationships. With a career spanning over four decades, Dr. Gray has established himself as a leading authority in the field, impacting the lives of millions with his transformative wisdom.
Key Highlights:
Bestselling Author:

Dr. Gray's iconic book, "Men Are from Mars, Women Are from Venus," has sold over 50 million copies worldwide and remains a timeless classic in the realm of relationship literature.

Inspirational Speaker: A dynamic and engaging speaker, Dr. Gray has inspired audiences around the globe with his thought-provoking talks on communication, and personal growth.
Expert on Relationships: With a Ph.D. in psychology, Dr. Gray has dedicated his career to helping individuals and couples navigate the complexities of relationships. His practical advice and profound insights have empowered countless people to build healthier, more fulfilling connections.
Actionable Wisdom: Dr. Gray's presentations are not just informative; they are highly actionable. Attendees can expect to leave his talks equipped with practical tools and strategies to enhance their personal and professional lives.
Empowerment and Inspiration: Dr. Gray possesses a unique ability to inspire and empower his audience. His relatable anecdotes and motivational stories leave a lasting impact, motivating individuals to make positive changes in their lives.
He has appeared repeatedly on Oprah, as well as on The Dr. Oz Show, TODAY, CBS This Morning, Good  Morning America, and others. He has been profiled in Time, Forbes, USA Today, and People. He was also  the subject of a three-hour special hosted by Barbara Walters.
Dr. John Gray's presence at any event is an opportunity to gain valuable insights into the dynamics of human relationships, enhance personal growth, and foster a deeper understanding of ourselves and those around us. His expertise, coupled with his warm and engaging speaking style, makes him a sought-after speaker and a true asset to any gathering.