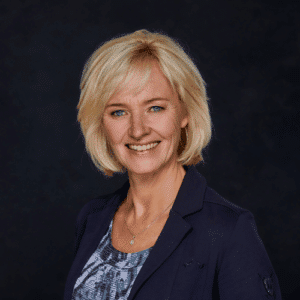 We are thrilled to announce Nancy Rademaker as a featured speaker at the highly anticipated Pendulum Summit 2024! Nancy is a distinguished figure in the digital transformation arena, and her insights will undoubtedly resonate with our forward-thinking audience. Nancy brings more than two decades of experience in the tech industry, including a noteworthy tenure at Microsoft in Europe. Her expertise lies in deciphering the intricate relationship between technology and human behaviour, making her a sought-after speaker globally.
Here are some potential problems she could help solve for our audience:
Digital Transformation: Nancy can provide insights and strategies for organisations looking to navigate the complexities of digital transformation, helping them adapt to changing technologies and customer expectations.
Customer Experience: She can offer guidance on how to enhance customer experiences by understanding evolving customer needs and preferences, which is crucial in today's competitive business landscape.
Innovation: Nancy is known for her expertise in fostering innovation. Her talks can inspire individuals and organisations to think creatively and implement innovative solutions to their problems.
Leadership and Change Management: She can provide insights on effective leadership in times of change, helping leaders navigate disruptions and drive their teams toward successful transformations.
Adapting to New Technologies: With her deep understanding of emerging technologies, Nancy can assist individuals and organisations in embracing and utilising technology trends like artificial intelligence, blockchain, and IoT.
Cultural Transformation: Nancy can discuss the importance of cultural change within organisations to support digital transformation and innovation efforts.
Customer-Centric Strategies: She can offer guidance on building customer-centric strategies that prioritise customer satisfaction and loyalty.
Employee Engagement: Nancy can share strategies for engaging and empowering employees in the digital age, ensuring they are aligned with the organisation's goals.
Data and Analytics: She can help organisations harness the power of data and analytics to make informed decisions and gain a competitive advantage.
Competitive Advantage: Nancy can provide insights into how organisations can differentiate themselves from competitors in an increasingly crowded market.
Marketing and Branding: Her expertise may also extend to marketing and branding strategies that resonate with today's digitally savvy consumers.
Change Resistance: She can address the challenges of change resistance within organisations and offer strategies to overcome them.
Future Trends: Nancy can provide foresight into future trends in technology, customer behaviour, and business, helping her audience prepare for what lies ahead.
Nancy understands the importance of tailoring her presentations to the unique needs of each audience. This personalised approach guarantees that her keynote will leave a lasting impression and drive meaningful change within your organisation. Don't miss the opportunity to engage with Nancy Rademaker and other world-class speakers at Pendulum Summit 2024. Join us at Pendulum Summit 2024 and gain the insights and motivation to mould the future of your business.